It's finally here! The final version of iOS 9.2 has just been released to the public after 4 beta releases. We will show you what's new in iOS 9.2, how to download or update to iOS 9.2, and things you should know about iOS 9.2 if you rely on jailbreak.
iOS 9.2 download supports most iOS devices including all the previously iOS 9.1 supported models such as the latest iPhone 6s, 6, 6s and 6 Plus, iPhone 5s, 5c, 5, iPhone 4s, all iPad air models, all iPad mini models, all iPad models except the first generation, and iPod Touch 5th and 6th generation.
Download iOS 9.2 Link IPSW – What's new in iOS 9.2
iOS 9.2 download, like all its predecessors, is packed with massive bugs fixes and features improvements. It also comes with several new features that do not yet exist in iOS 9.1 such as the enhanced Safari View Controller and 3D touch to peek supports in iBooks.
Apple Music is one of the major improvements in iOS 9.2 download that now allows users to create new playlist while adding a song to the playlist, see which songs you have previously downloaded with the new download indicator, see works, composers and performers while browsing music in Apple music catalog and more.
There is also a new Top stories section in the News app for users to stay up to date with only the most important news available to you.
More update info can be found in the about this update page via OTA software update.
How to download and update to iOS 9.2
You can easily update your iPhone or iPad to iOS 9.2 via the OTA software update. Updating this way will save the hassle of having to download the iOS 9.2 IPSW link and manually restoring your device through iTunes.
On-The-Air software update can be accessed by going to the Setting app, General, and then Software Update. It should scan for iOS update that best suit your device immediately and provide you with a one-click update button. Once the button is clicked, it will automatically update your device to iOS 9.2.
By default, if there is any new iOS version releases, your iPhone or iPad should automatically notify you about it and ask if you want to update to the latest iOS. It is also recommended to update your device via OTA only if you are on a Wifi network connection so that you won't be charged massive amount of dollars from using your telco data. It's usually a huge size update about 1.2 GB.
Other than using the OTA update, you may also want to manually download iOS 9.2 IPSW file and restore or update it using iTunes. To update to iOS 9.2 this way, you will need to have the latest version of iTunes (in order to detect and be compatible with iOS 9.2) and the iOS 9.2 IPSW file that match your iOS device model.
If you are choosing to restore instead of direct update to iOS 9.2 via iTunes, be sure to backup your device first by either creating a full backup using iTunes or syncing all your data, photos and videos.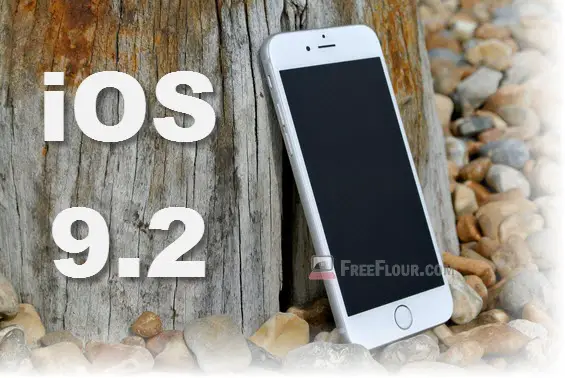 Download iOS 9.2 Link IPSW for iPhone, iPad and iPod Touch
Without further ado, here's the list of all download links for iOS 9.2 IPSW files each tailored for a specific iOS device model. Download and use only the iOS 9.2 IPSW file that best describe your iOS device model otherwise it won't work and will most likely result in an error while updating or restoring to iOS 9.2.
Download links removed due to expired iOS.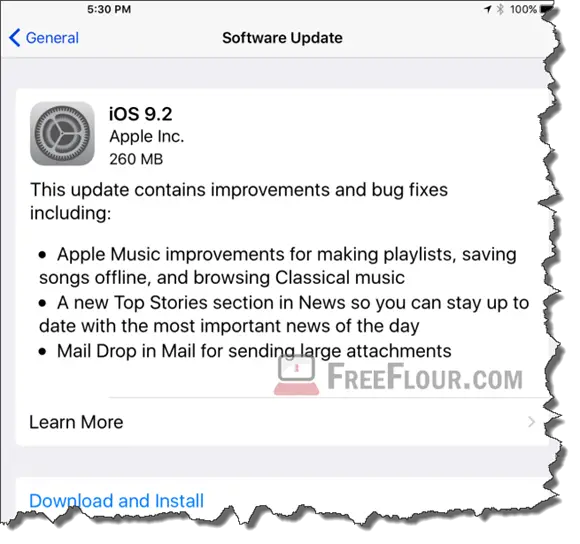 Important things about iOS 9.2 download update for jailbreak users
iOS 9.2 is currently still un-jailbreak-able. If you rely on jailbreak, do not update to iOS 9.2 just yet if you are currently using a jailbroken iOS version.
There is no going back once you have updated to iOS 9.2 because there is no way to downgrade iOS 9.2 to iOS 9.0.2 (which is the latest jailbroken iOS version) anymore since Apple has stopped signing it awhile ago. Before you make sure iOS 9.2 jailbreak is available, stay away from updating to it.
Update: Rumors claimed that pangu has already jailbroken iOS 9.2. It's just a matter of time before iOS 9.2 jailbreak will be released and perhaps along with iOS 9.1 jailbreak.
If you are on iOS 9.1, since its jailbreak also hasn't been announced yet, you might as well just update to iOS 9.2 for all the improvements and new features while waiting for the jailbreak to release. Follow us to be informed as soon as any iOS or jailbreak is announced or released.