It's finally here, a solid jailbreak for the latest iOS 9.3.3 was just released by the very much commendable chinese team known as Pangu. It was just days ago since iOS 9.3.3 released publicly by Apple and now here's a jailbreak for it out of nowhere. No downgrade or waiting needed anymore as this jailbreak works directly on the latest iOS 9.3.3.
It's no doubt the best news ever since iOS 9, for those who rely on jailbreak can now update their phone to the latest iOS without worrying that you would miss out a jailbreak. This is by far the first iOS 9 jailbreak that can work immediately for the latest iOS, allowing those who accidentally updated their phone to be able to jailbreak their phone as well.
It's worth to note that this jailbreak is now currently tethered or semi-untethered which means whenever you switch off your iPhone or iPad, you will have to apply the jailbreak (re-jailbreak) again when you switch it on. Detailed step-by-step guide on how to jailbreak iOS 9.3.3 for iPhone, iPad and iPod Touch will be shown below.
Things you need for iOS 9.3.3 jailbreak
Listed below are requirements, preparations and tools you will need during the jailbreak. Make sure you have everything you need before begin to jailbreak.
iOS 9.3.3 jailbreak supports only the 64-bit iOS devices. Compatible devices are as below:
iPhone 6, iPhone 6 Plus, iPhone 6s, iPhone 6s Plus, iPhone SE, iPhone 5s
iPad Pro 12.9-inch, iPad Pro 9.7-inch, iPad Air 2, iPad Air 1, iPad mini 4, iPad mini 3, iPad mini 2
iPod touch 6
Although this jailbreak works best on iOS 9.3.3, it can also jailbreak most of other iOS 9 versions. It jailbreaks iOS 9.3.3, iOS 9.3.2, iOS 9.3.1, iOS 9.3, iOS 9.2.1, iOS 9.2.
Things you must do before you begin to jailbreak:
Do a full backup of your iPhone, iPad or iPod Touch by both creating a backup copy using iTunes and syncing every piece of photo, video, app and whatever else you have just in case anything goes wrong.
Disable Find My iPhone feature by going to Setting > iCloud > Find my iPhone. Turn off Passcode and Touch ID by going to Setting > Touch ID and Passcode. This step is important as to make sure these features will not interrupt the jailbreak process. You can re-enable them once you have done jailbreaking your device later.
Make sure you have the latest version of iTunes installed on your computer.
Download the Pangu jailbreak tool from here (link removed due to updated download).
Computer running Windows 10/8/7. Unfortunately, the current Pangu doesn't support Mac yet.

Update

: Please proceed to this post if you are using a Mac.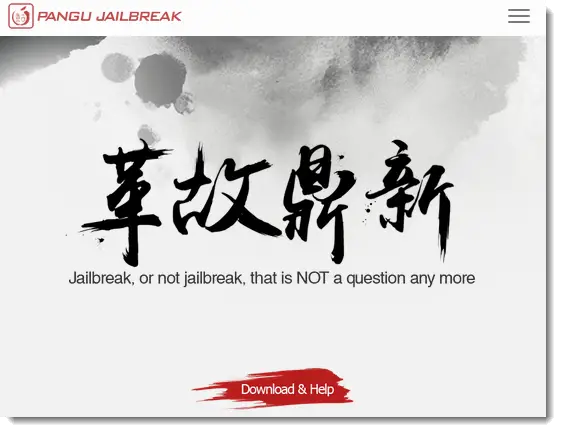 How to Jailbreak iOS 9.3.3 step-by-step guide tutorial
Once you have everything mentioned above prepared, you can proceed to jailbreak your device by carefully following our guide below. As you may already know, Pangu jailbreak tool is now only available in Chinese as it's developed by the Chinese team. But, don't worry, we'll make it work. Update: English version of Pangu jailbreak can be found here.
Connect your iPhone to your Windows computer.
Unzip the Pangu jailbreak tool you've downloaded earlier and launch it as administrator. You can do so by right clicking it and select Run as administrator.
Once you open it, you will see something like the screenshot below. Click on the only button with 2 chinese word on it. It will install PP Helper 5.0 onto your computer.

A shortcut will be created on your desktop. Run PP Helper 5.0 as administrator by right clicking it and then select Run as administrator.
Click on the green button with Chinese text on it and the jailbreak process will begin.
A moment later, you will receive a captcha screen to prove that you are using the tool as a human (not a bot). Simply enter the captcha shown and the process should continue. Another minute later, it will require you to enter your Apple ID and password.

Well, Pangu has made it clear that these info will not be stored and will only be used to sign the PP app for jailbreak purpose. If you worry about your account may get stolen, you can sign up for a new Apple ID and use that for this step rather than giving away your main ID.

After entering your Apple ID, it will now install an app called PP on your device. Once installed, before you run it, you will need to go to Settings > General > Device Management and then select to trust the developer.
Tap on PP to run the app. When ask for push notifications permission, tap accept.
When you see a big circle in the center of your iPhone, tap on it. PP app will now install Cydia on your iPhone. At this point, press the power button to lock your device. When it's done, PP will notify you by prompting you a notification written in Chinese which tells you that your device jailbreak is successful.
Unlock your device. You will see your device starting to prepare environment for Cydia. Once it's completed, your iPhone will restart automatically and you should see Cydia sitting right there on your app screen.
Be noted that this is a tethered or semi-untethered jailbreak, which means you will have to re-jailbreak your iPhone or iPad every time you reboot your device. Good news is that this time you don't have to go through all the hassles like running the chinese software again on your computer or re-installing Cydia or your jailbreak tweaks again for the process. All you need to do is to open the PP app and tap on the big circle again (step 9) to re-jailbreak your device in less than a minute.
Update 3: You can now download PP app directly from Pangu site and jailbreak your device easily with Pangu English and with the help of Cydia impactor (to sign the ipa and to apply the personal free certificate from Apple). Follow the official Pangu guide here.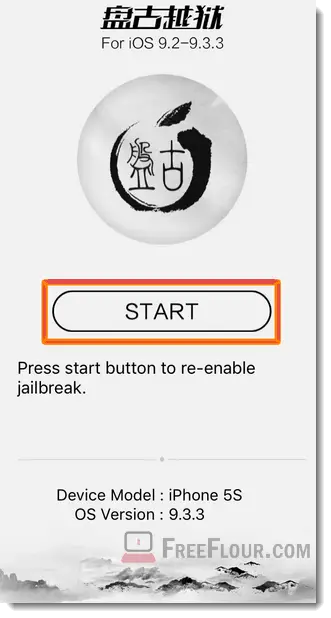 Update 2: If you see any error prompting to you when you run PP Helper 5.0. Make sure you are running it as administrator and that it has write permission.
Update 1: There were several reports about iPad pro 12.9 doesn't work with this jailbreak as it keeps power off or reboot your iPad Pro 12.9 when you lock your screen. While some iPad pro 12.9 users did jailbreak theirs successfully, Pangu hasn't release any fix regarding this issue just yet.