If you have just installed Pokemon Go on your phone or tablet and noticed that there are no Pokemon or Pokestop at all on the Pokemon Go map you were seeing, here's the answer and possible fixes.
If you have just started your Pokemon Go journey and have caught your first Charmander, Bulbasaur, Squirtle or Pikachu, only to realize that there is nothing else on the map except for your character no matter how far you go, it could be due to one of the following reasons.
Before we go deep into explaining why this is happening, you should know that you need to get close enough to a Pokemon for them to appear as they are hidden by default. However, there must be at least 1 Pokemon within your viewable map area. At the bottom right corner of Pokemon Go main screen, there should be a grey box which will show you the 3 nearest Pokemon. If it remains blank no matter how far you go, you can then troubleshoot your problem below. Otherwise, you were just not getting close enough to a Pokemon for it to appear.
Region locked because Pokemon Go hasn't launched in your country yet
This should be the answer if you are currently living outside of the United States, Australia or New Zealand where Pokemon Go has been released.
You shouldn't be able to install Pokemon Go on your device since it can't be found on Google Play or App Store if your country is currently not supported. If you did install it, I believe you have done it by downloading Pokemon Go apk externally on your android or changing your Apple ID country to view the App in order to install Pokemon Go on your phone.
If this is the case, it's completely normal to see no Pokemon, Pokestops or whatsoever at all on the map in Pokemon Go. The reason you can see them during your first catch for Charmander, Bulbasaur, Squirtle or Pikachu is because it's a part of the starter tutorial for every player and it's supposed to happen no matter where you live.
So, if you are living in the UK, Japan, China, Russia, South east Asia, Malaysia (or any other countries other than US, NZ or AU), Niantic lab has promised that they will do their best to launch at the mentioned countries as soon as possible and they are actually working on it.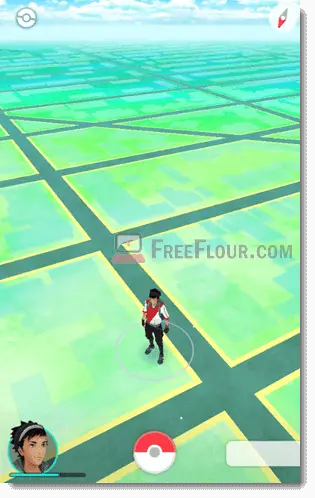 If Pokemon Go isn't available in your country yet, there is nothing you can do after catching your first Pokemon. You will have to wait for Pokemon Go to become available in your place before you can see Pokemon or anything else on your Pokemon Go map.
Check if you have your GPS and data switched on
Pokemon Go is an augmented reality game that relies heavily on GPS to detect your location and, of course, the mobile data for internet access in order to show you Pokemon locations and other real time info when you plays it.
If either of those is off, you may be seeing an empty map with no Pokemon near you or a map that won't update (character stays still) no matter how far you move.
Make sure your device GPS and data is on when you play Pokemon Go.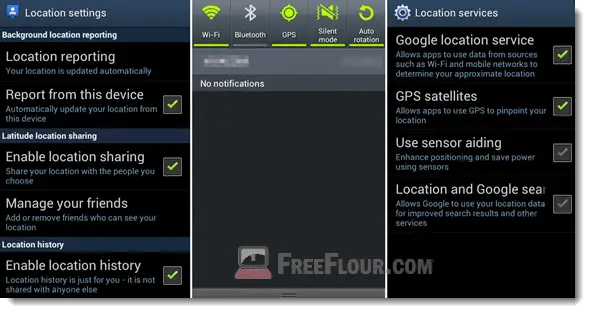 Make sure Pokemon Go is allowed to access data and GPS
If you have ever installed any security app or if you own a phone (esp xiaomi or redmi) that comes with a security app that does the job to block malicious app from accessing the internet or the GPS, you may want to double check again if Pokemon Go is in the block list.
If it is, remove it from the Block list. We can't show you the exact way to do this as there are so many different security and anti-virus based apps in the market that differs from each other. Just try to access to your security app if you have any and look for data permission or block list to unblock Pokemon Go if it happened to have been blocked.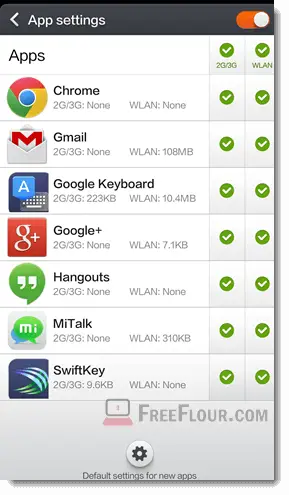 Other reasons for why is there no Pokemon near you
Check with your friends or any of your other devices to see if they can see any pokemon at your location where you can't see it. If other devices can see it, it must be your device that causes the problem. Make sure your phone's GPS and data are both working and that Pokemon Go is updated, otherwise try to reinstall it. Don't worry about signing out your account as you can always sign in again any time later with your Google account, Apple ID or the Pokemon Trainer Club account.
If you have no friends or any device to test with, try to walk further away from your house, maybe to the market or other places with more population. Sometimes Pokemon and Pokestop cannot be found in very least dense area. Have fun!