Video_TDR_Failure Nvlddmkm.sys or atikmpag.sys igdkmd64.sys is a very common error which causes blue screen of death (BSOD) in Windows 10. We will show you proper solutions and fixes according to your encounters of the problem.
Video TDR failure nvlddmkm.sys would normally begin to happen after your upgrade to Windows 10. This particular BSOD error can be triggered when you launch a game, open an app, or as common as just by starting up windows.
Well, the cause of the problem can vary from person to person and there is no absolute fix to this error due to massive variations of graphic cards, drivers, Windows 10 editions, and other aspects of computer-based software or hardware which all could be the cause. You have to try every available solution one by one until one fixes your problem. Most people tend to just give up fixing it and downgrade Windows 10 back to Windows 8 or 7.
VIDEO_TDR_FAILURE Nvlddmkm.sys Windows 10 Blue screen Explained
VIDEO_TDR_FAILURE 116 Nvlddmkm.sys Atikmpag.sys igdkmd64.sys, or often also appeared as VIDEO_SCHEDULER_INTERNAL_ERROR in Windows 10, suggests that there is a problem with your existing graphic card display driver.
We believe you have probably already tried numerous attempts to reinstall your display driver and yet the blue screen is still appearing. Just in case if you haven't already tried so, go to nvidia.com or amd.com for ATI to download and install the latest graphic driver for your video card and see if the problem persists.
Other than trying the original Nvidia driver from nvidia.com, if you have a very specific graphic card, specifically one that comes with OC (overclock) configuration, you should head to your graphic card's manufacturer website and get their latest driver instead. For instance, if you have a MSI video card, find the driver from msi.com, same to others such as EVGA, Sapphire, ASUS, XFX or GIGABYTE.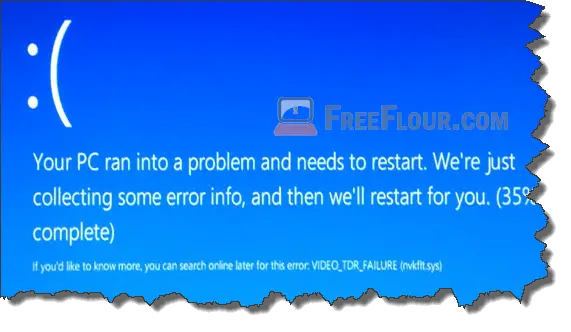 If installing any kind of drivers doesn't fix the issue, continue to other solutions below.
Power State Setting Fix Video TDR Failure Nvlddmkm.sys
Video TDR Failure nvlddmkm.sys in Windows 10 also indicates that there are problems with the operating states of your graphic card, especially if it's one of the new-generation high performance gfx video cards.
Most of these new gen gfx graphic card have a few operating states. For example, low power state, high performance state, idle power state and more. When you do something on your PC, say launching a game, your video card switches from one state to another and that's when the Video TDR failure error shows up.
So, make sure you have no software that could cause conflicts to the power states of your graphic card, such as overclock software. If you have a specific graphic software such as MSI Afterburner or any other software provided by other manufacturer, try to set your graphic setting back to default or set to always high-performance (or high power state) and see if your game still crashes. The point here is to try to avoid your video card to change state at any time.
Besides, the power state settings of a same video card can be different from manufacturer to manufacturer. That is why we recommend you to download driver from your manufacturer instead of directly from nvidia.com. Download and install the driver from your manufacturer and see if the problem persists.
Try to also download the manufacturer graphic software (if there is any) and see what you can do about the power state of your card. Video cards that come with OC settings tend to always have the problem.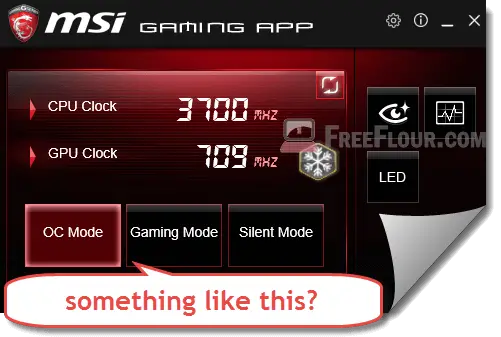 Use Windows 10 Troubleshooting to fix Video TDR Failure
Yes, we all know Windows troubleshooting hardly could fix a thing. Well, it's a little bit different this time. This actually works to fix the problem in one of our Windows 10 PC and was reported to be a successful fix in many forums.
To run the troubleshooting for VIDEO_TDR_FAILURE Nvlddmkm.sys error in Windows 10:
In the Windows search interface, or what we used to call the Start button, type troubleshooting.
Select Troubleshooting control panel.
On the left panel, click on View all.
Select Hardware and Devices.
Press Next and the troubleshooting will begin automatically.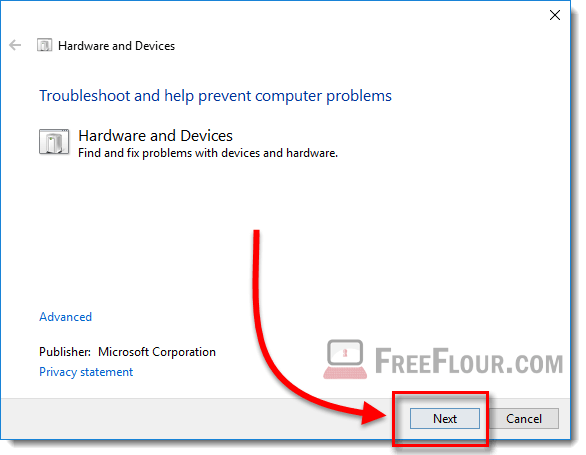 The reason we do this is because your Windows might not be able to recognize your hardware even after installing display driver. It will detect the issue itself and may download the new driver from Windows driver database.
Windows update, reinstall software, nvlddmkm.sys Windows 10 BSOD fix
If nothing from the above works to fix your problem, all that's left to do are to make sure your Windows is up to date and reinstall software that causes the blue screen.
There was a particular windows update reportedly to be the cause of nvlddmkm.sys error in Windows 10. It was already patched and a fix was released in a later update. So, if you had just updated to Windows 10 using a rather old CD or through any medium that's not up to date, make sure you run the Windows Update immediately to get all the latest hotfixes.
If you get nvlddmkm.sys, atikmpag.sys or igdkmd64.sys BSOD only when accessing certain app, program or games, it could be due to the program's conflicts with either the drivers or Windows 10 system files. Try to re-install the program or game and see if the problem goes away.