After months of testing and beta releases, iOS 10 has finally made available to the public. Download links for iOS 10, iOS 10.0.2, iOS 10.0.3, 10.1 and the latest iOS 10.1.1 IPSW file will be listed below.
Update: Since iOS 10.1.1 is the latest release for iOS 10, there is no reason for you to install iOS 10.0.0 or 10.0.2 if you are just about to update to the latest iOS available from iOS 9. For those who care about a possible jailbreak for iOS 10.0.0 or iOS 10.0.2, you can of course choose to stay with it if you think they can be jailbroken in the near future. The reason to stay with an iOS version is that there will be no way to downgrade to it anymore once Apple stops signing for them.
iOS 10 is another big step ahead for Apple users. The bad news is that it no longer support some of the old devices which still supported under iOS 9.3.5 such as iPhone 4s, iPad Mini 1, iPad 3, iPad 2 and iPod Touch 5th gen. This means that these devices will not be able to install iOS 10 and the latest and final supported iOS version they can install is iOS 9.3.5. iOS 10 supports iPhone 7, 6s, 6, 6s and 6 Plus, iPhone 5s, 5c, 5, iPhone SE, iPad air 1, 2, iPad Pro, iPad mini 2, 3, 4, iPad models above 3rd generation, and iPod Touch 6th generation.
What you need to know about iOS 10 Download
iOS 10 brings in a number of new features and an entirely new home app. You can read more about the new features directly from the OTA update page on your phone. The following are guides to help you download and install iOS 10.1.1, 10.1, 10, 10.0.2 and 10.0.3 by iTunes restore method or OTA update method, and to find out if your device is supported.
If you care about jailbreak and rely heavily on it, before you go ahead and update to iOS 10, you have to know that the current latest jailbreak-able iOS version is iOS 9.3.3 which first exploited and released by Pangu team. It's very important for you to stay with iOS 9.3.3 now if you happen to be still using it if you value your jailbreak. This is because once you updated to any newer version of iOS, there is no way to downgrade to iOS 9.3.3 anymore as Apple has stopped signing for it long ago.
When Apple stops signing for an iOS version, it's literally impossible to install it anymore on any device. So, for all users who always look for a possible way to jailbreak, you will have to catch up with the latest news about current jailbreak status. For instance, now that the latest jailbreak-able version is still iOS 9.3.3, you will have to stick with it if you need a jailbreak. If you don't or if you happened to accidentally updated to iOS 10 or 9.3.5 already, sorry but there is no going back anymore other than waiting for a new jailbreak to release on that particular iOS version.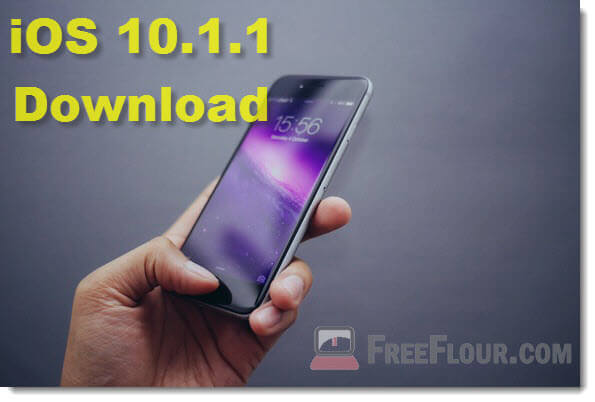 If you are already far beyond iOS 9.3.3, you might as well just install the latest iOS 10.0.3. There are already rumors about iOS 10 being jailbroken already but it will be months away for the actual jailbreak to be released to the public. If you have decided to update to iOS 10, read on.
How to update to iOS 10.1.1, 10.1, 10 on your iPhone or iPad
Before you do anything else, it's important that you backup all your data, photos, videos, files and everything else that you care about either by creating a backup copy using iTunes or syncing them to your PC or iCloud. It's not uncommon that something would go wrong during the process.
There are generally two methods to update your device to iOS 10. The easier way would be to update via OTA (on-the-air) update directly on your iPhone or iPad. While it's the easiest method, it probably isn't the best way to update your device as with this method some unnecessary files from the previous iOS will still get transferred over, using up unnecessary disk space and may even cause performance issue. Well, if you can live with that, here's how you can do it:
On your iPhone or iPad, go to Settings > General > Software Update.
Wait for it to check for latest OTA update.
Once the latest iOS 10 is found, tap on download and install to begin the update process.

Be noted that the update will download a huge OS file which is usually around the size of 2gb. Make sure you are doing it with a WiFi connection to avoid data charges.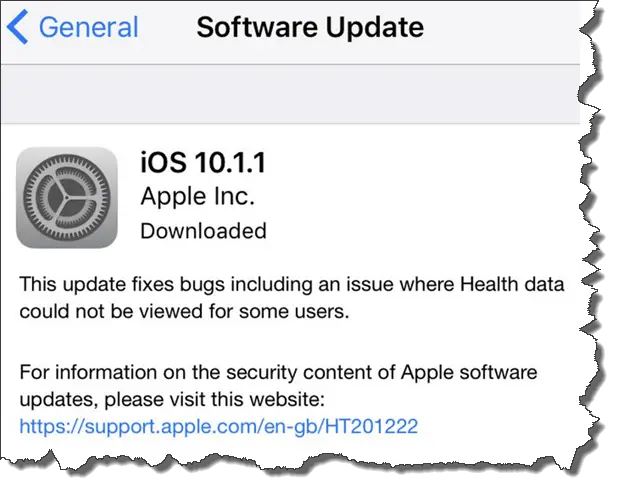 The much recommended way to update to an iOS version is by clean installing via iTunes restore method. By clean installing, it means your device will get wiped out during the process and installed with fresh iOS 10. As this method would wipe out everything you have on your iOS device, you will certainly have make sure that your data and media files are correctly and fully backed up before proceeding to restore your device into iOS 10. Here's how you can clean install iOS 10:
Download and install latest iTunes on your Windows PC (Windows 10, 8.1, 8, 7) or Mac.
Download the latest iOS 10 IPSW file (listed below) that correctly matches your iOS device model (must be matching otherwise it won't work).
Turn off Find my iPhone on your device by going to Settings > iCloud > Find My iPhone and swipe to turn it off.
Connect your iPhone or iPad to your Windows PC or Mac.
Launch iTunes on your computer. Select your device from the left panel.
For Windows users, hold Shift + left click the Restore button. As for Mac user, hold Alt + click.
Browse to the iOS IPSW file you have downloaded earlier and then select it.
The update will begin automatically. This will take some time and reboot your device multiple times. When you see the Hello screen, the update is completed.
Download iOS 10.1.1, 10 IPSW File links for all supported iOS devices
Update 5: Apple has just seeded iOS 10.2 final to the public. Download iOS 10.2 IPSW file here for iTunes restore.
Update 4: iOS 10.2 beta has just been released and is now available for developers registered on the Apple developer Program.
Update 3: Apple has officially stopped signing for iOS 10.0.2 and all other older versions. Download links for iOS 10.0.3 and 10.0.2 will be removed from this page as they no longer serve a purpose anymore.
Update 2: Apple has just released iOS 10.1.1 consisting of bug fixes and feature updates. Download links for iOS 10.1.1 IPSW files are listed as below:
Update 1: iOS 10.0.2 has just been released and is now available for download. Below are the download links for iOS 10.0.2 IPSW file (removed).
Below are all the direct download links for iOS 10.0 IPSW files according to their supported models respectively (removed).