Apple has just released iOS 10.2 to the public. iOS 10.2 IPSW file download links will be listed below according to its supported devices respectively.
iOS 10.2 has been around as a series of beta releases (which only available for registered developers) since 5 weeks ago. Now that everything is settled and ready, iOS 10.2 final version is made available to the public. iOS 10.2 supports iPhone 7, 7s, iPhone 6, 6s Plus, iPad Pro 12.9 9.7, iPhone SE, iPhone 5, iPad Air, iPad Mini 4, 3, 2, and iPod touch 6th gen.
What's new in iOS 10.2 IPSW Download?
In this update, other than bringing only performance improvements like those in the past updates, Apple also introduces some new features and goodies in iOS 10.2. It will certainly make you feel fresh and new once again.
Apple added 3 amazing wallpapers used in iPhone 7 marketing campaign, which now can be also used by any other iOS devices with iOS 10.2. They have also integrated Unicode 9 into iOS 10.2 which allows up to 100 more varieties of emoji for all kind of communications.
The most notable new feature is the brand new TV app, which replaces the existing videos app. It offers entirely new and unified experience for watching movies or TV shows across multiple video apps. Sadly it's currently available only in the US. Users outside of US won't be able to access to the TV app.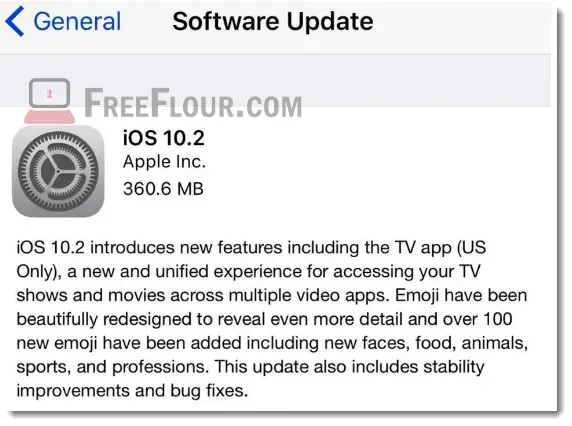 If you live in India, iOS 10.2 will now have a new instant panic button to call for emergency services. It's originally required by the new law in the country. When the button is pressed, it will instantly call the nearest emergency service available in your area. It's certainly a good thing which we think it should made available worldwide instead of only India.
How to download and update to iOS 10.2
There are basically two ways to update your device to iOS 10.2 – the OTA update or iTunes clean update.
While on-the-air update is the easiest method, we would still recommend clean update as on-the-air update will bring along junks and unwanted items from previous iOS version.
Well, if that little bit of wasted space doesn't concern you, OTA update is certainly the way to go. To update your device to the latest iOS available via OTA update, go to the Settings app > General > Software Update. Tap on Update to begin updating your iPhone or iPad to iOS 10.2.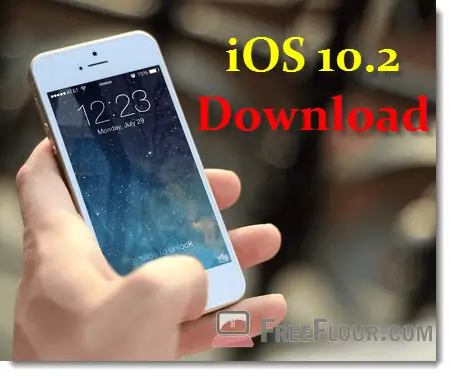 As for clean installation via iTunes, you will have to first backup all your data, photos, videos and everything else by creating a backup copy using iTunes or syncing everything to your computer before you being restoring to iOS 10.2.
After you have completed every backup necessary:
Make sure you have the latest iTunes installed on your Windows 10, 8, 7 PC or Mac.
Download iOS 10.2 IPSW file listed below. Select the one that match exactly your device model.
Turn off "Find my iPhone" from Settings > iCloud > Find my iPhone.
Connect your device to your computer.
Open up iTunes and then select your device.
Hold shift key + left click the Restore button. Browse to the iOS 10.2 IPSW file you have downloaded earlier.
Update will begin to run and may take couple of minutes to complete.
iOS 10.2 IPSW Download links
Once again, be sure to choose the only one that correctly matches your device model. Otherwise a wrong one would cause error during the restore process such as error 3194, 100, 1671 or others.
If you are a jailbreak person and rely heavily on jailbreak, make sure you follow the posts below for things and updates you need to know before updating to iOS 10.2.