After several beta releases of iOS 9.3.2, Apple has now made iOS 9.3.2 final version available for download to the public. You can get your hands on iOS 9.3.2 by downloading its IPSW file or updating via the Apple OTA update.
iOS 9.3.2 supports the following iOS devices: iPhone 6s, 6, 6s and 6 Plus, iPhone 5s, 5c, 5, iPhone 4s, iPhone SE, iPad air 1, 2, iPad Pro, iPad mini 1, 2, 3, 4, all iPad models except the first generation, and iPod Touch 5th and 6th generation.
What you need to know about iOS 9.3.2 download
iOS 9.3.2 is just a minor update consisting of casual bug fixes, existing features improvements and some security patches.
For those who rely on jailbreak may want to stay with your current iOS version as iOS 9.3.2 doesn't have any new feature or improvement worth giving up your jailbreak. There is currently no jailbreak available for iOS 9.3.2.
As most of you may already know, the latest jailbreak-able iOS version is still iOS 9.1, an iOS version released 6 months ago. The current states of iOS jailbreaking is pretty rigid as many developers wouldn't want to release the exploits they found due to quick iOS patches and other law related issues.
If you are with iOS 9.3.1, you may want to stick with your current iOS if you are looking for a possible jailbreak in the future. Once you updated to iOS 9.3.2 and when Apple stops signing for iOS 9.3.1, you will not be able to downgrade to iOS 9.3.1 anymore.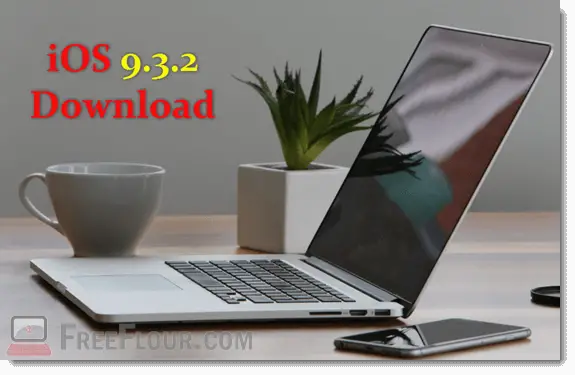 It's also crucial that you do not update to iOS 9.3.2 if you are with anything below iOS 9.3.1 such as iOS 9.2.1 or 9.2 because there is no way you can downgrade to them anymore if you update your device to iOS 9.3.2 now. This is to make sure you don't lose the opportunity to jailbreak your device if the jailbreak for only iOS 9.2.1 is released in the future.
If you do not rely on jailbreak, there is no reason not to update your device. You can update your device with the following methods.
How to download and update to iOS 9.3.2
The easiest way to update to iOS 9.3.2 is by using the OTA (on the air) update. By default, Apple will notify you when iOS 9.3.2 released and you have probably already received the update pop ups. That's what we called the OTA update.
By clicking on the update now button, your device will update to iOS 9.3.2 automatically. Otherwise, you can manually check for update and install it by going to Setting > General > Software Update. It's always preferable to do this only if you are using a WiFi network due to huge iOS file size needed to be downloaded.
The recommended way to clean install iOS 9.3.2 is by downloading the iOS 9.3.2 IPSW file (according to your iOS device model) and restore it via iTunes. Always remember to do a full backup either creating a full backup copy via iTunes or by syncing all your important photos, videos, data, etc before proceeding to restore your device.
iOS 9.3.2 IPSW Download Link for iPhone, iPad, and iPod Touch
Listed below are all IPSW files for iOS 9.3.2 according to their respective iOS models. Download and use only the one that match exactly your iOS model otherwise your restore may fail or worse you may risk bricking your device.
Check out this page for latest iOS updates on all iPhone, iPad and iPod touch models. Follow us to be notified about all the latest iOS and jailbreak updates via Facebook by simply hitting the Facebook like button below.