It's been a month since the first beta of iOS 9.2.1 was seeded to developers and public beta testers. Now, Apple has finally released the final version of iOS 9.2.1 to the public. IPSW Download links for iOS 9.2.1 will be listed accordingly below in this page.
Like all other iOS 9 versions, iOS 9.2.1 is made available for most iOS devices such as iPhone 6s, 6, 6s and 6 Plus, iPhone 5s, 5c, 5, iPhone 4s, iPad air 1, 2, iPad mini 1, 2, 3, 4, all iPad models except the first generation, and iPod Touch 5th and 6th generation.
What you need to know before updating to iOS 9.2.1
iOS 9.2.1 contains nothing more than some minor bug fixes and security patches. No new feature was introduced in this patch.
It's not something worth drawing your attention unless if you don't jailbreak your phone at all and this should be just another patch that fixes existing bugs.
If you rely on jailbreak and if you are currently using a jailbroken iOS 9.0.2 or iOS 9.0 device, stay away from this update as there is currently no jailbreak for iOS 9.2.1. We believe that it will not be here any time soon, at least not until iOS 9.2 or iOS 9.1 is jailbroken.
It's been months since the last jailbreak, iOS 9.0.2, was released joyfully to the public. Since then, all the prominent developers have been struggling to find an exploit for iOS 9.2 and iOS 9.1 jailbreak but sadly nothing comes up yet.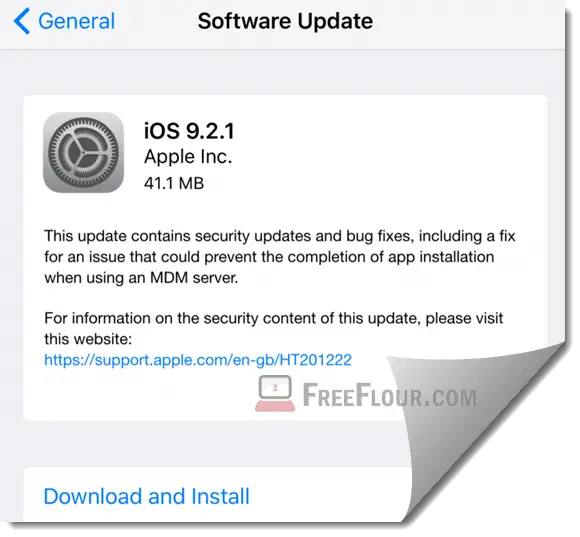 If you have accidentally upgraded to iOS 9.2.1, very unfortunate for you, there is no way to downgrade to any jailbreak-able iOS as Apple has stopped signing them long ago. Your best chance is to wait for the new jailbreak to be released.
How to update to iOS 9.2.1 with IPSW download link
The most convenient way to update your iOS device is by OTA (Over the air) update. This can be done by simply accessing to the Setting, General, Software Update.
By default, your device should notify you when there is a new update available. If you don't see any notification coming up, just go to the Software update setting to check for update. Click on Update to begin the updates. It is advised that you run the update only when you are on a WIFI connection to avoid any mobile data charges.
To update it manually via iTunes, download the iOS 9.2.1 ipsw file (the one that matches your iOS device model) and install the latest version of iTunes. Run iTunes and connect your iPhone or iPad to your PC or Mac. Launch iTunes. When your device is detected, click on it. Backup your phone by syncing all your data, photos and apps, and by creating an iTunes backup. Shift + click on the restore button and browse to the ipsw file you have downloaded earlier. Select it and the update should run automatically.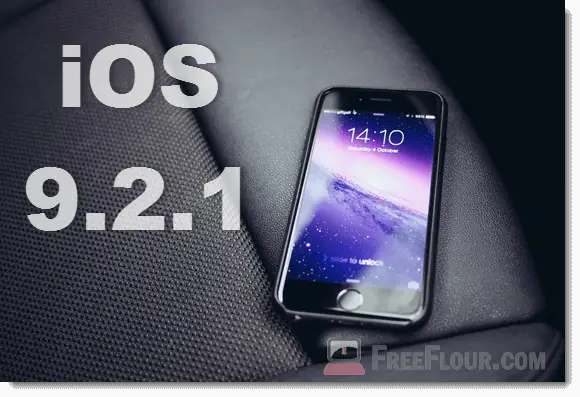 Download iOS 9.2.1 IPSW link for iPhone, iPad, iPod Touch
iOS 9.2.1 IPSW download links according to their respective supported iOS devices are listed as below:
Downloads removed due to expired iOS.
You may also want to check out iOS 9.2.1 iOS 9.2 Jailbreak iPhone iPad status. Follow us on Facebook to be notified as soon as a jailbreak or iOS is released.